Oracle Open Office 3.2.1 is a full grown office productivity software suite.The initial version was Star Office 3.0 published in 1995, when other modules like Star Writer and Star Calc already were distributed in the mid-eighties. The latest Oracle Open Office 3 suite is based on the Open Office.org 3 suite, sharing the same Open Document file format and having same operation.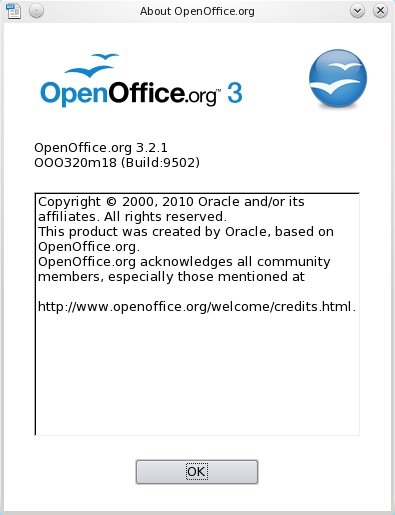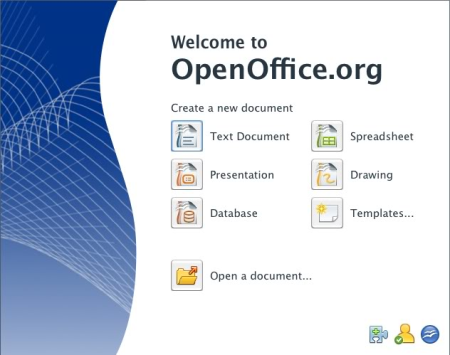 The Oracle Open Office 3.2.1 suite includes the following applications:
Text Document - A word processor application like MS Word to write letters, books, web pages, and more.
Spread Sheet – A spreadsheet application like excel for formula ,calculations and making charts
Presentation – A presentation application like power point for colorful slides
Drawing – A Drawing application for line art editing
Database – A database application like Microsoft Access front end.
Math – A tool for inserting formulas into your documents
Templates- Ready made templates.
Oracle Open Office 3.2.1 Features:
Oracle Open Office Writer is a Word Processing application
Whether you need to snap out a quick memo or craft an in-depth report with a table of contents, diagrams and indexes, Oracle Open Office Writer makes it simple.
Oracle Open Office Calc perform Spreadsheet Operation
The Oracle Open Office Calc spreadsheet lets you calculate, analyze, and share your data quickly and easily less similar with Excel.
Oracle Open Office Impress (Presentation)
Oracle Open Office Impress is a full-featured presentation tool
Oracle Open Office Extensions
Oracle Open Office Extensions are small addon's that add new functionality to Oracle Open Office. they allow you to add exactly the functionality you need, without any interruption in your day to day tasks
Oracle Open Office Draw (Graphics Application)
Oracle Open Office Draw helps you bring your communications to life with easy-to-create organizational charts, network diagrams, floor plans and sketches, and lots more
Oracle Open Office Base
Oracle Open Office Base enables you to easily create "self-contained" database documents with all relevant data, table definitions, reports, and forms